About Lasa
We'd love to hear from you if you have feedback on our services, or you'd like to discuss how we might be able to help you in your own work. You can contact us via info@lasa.org.uk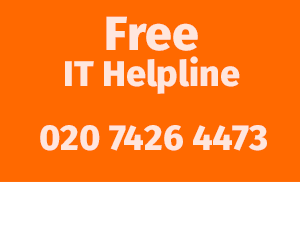 Latest Lasa news:

Check out our LasaTech service, bringing together our offer of independent, free and low cost technology services - webinars, news, helpline, tech-checks, and consultancy - to the charities and civil society.

We were thrilled that our advicelocal website was a finalist in The Legal Education Foundation sponsored 'Access to Justice through IT' category for the 2017 Legal Aid Lawyer of the Year awards.

We've launched a range of new web tools, in relation to social care, council tax help, universal credit, personal independence payment, and the work capability assessment. Check them out via lasa.org.uk/webtools

AIMS is changing ... We're planning a whole series of changes to our AIMS contact management database software over the next 12 months. Find out more ...


Lasa is a social welfare law and tech charity
Established in 1984, we're dedicated to supporting organisations in their use of technology and the delivery of social welfare law advice to the disadvantaged communities they serve.
What we do:
We do a whole heap of stuff to help everyone from frontline third sector orgs to government departments (and everyone in-between) to deliver efficient, high quality services.
Find out more about our social welfare law work or how we support and promote organisations' use of tech, from the links at the top of the page.
Who we work with:
We're committed to social justice and to helping organisations deliver the most effective services for the benefit of their users.
To this end we work with thousands of organisations every year, including frontline VCS orgs; local authorities; social care organisations; housing associations; solicitor firms and barristers chambers; funders; media organisations; the judiciary; government departments ... and many, many more.
What people say about us:
'It's impossible to overstate the difference rightsnet has made to my work and how it has impacted on my clients'

'rightsnet transforms welfare rights advice, it's absolutely brilliant [and] seems to get better each week'

'We've turned to Lasa for years and you've never let us down! Your knowledge and resources related to IT are invaluable'

'Basically if the Lasa tech team didn't exist I'd want someone to create it!'

'Really good training. All frontline staff need to do this'
What we're currently working on:
Our current work includes the provision of information on the latest welfare reforms via our rightsnet online subscription service; the development of a suite of web tools - including universalcreditinfo, socialcareinfo, counciltaxhelp, pipinfo, wcainfo, and advicelocal - technology advice and guidance via our LasaTech service; and our AIMS software.
Recognition for our work:
Lasa was twice shortlisted in the 'Access to justice through IT' category in the Legal Aid Practitioner's Group's 'LALY awards'; is a winner of the British Library sponsored 'Opening the World of knowledge' category in the Nominet Internet awards; won the 'technological innovation' category in the Lexis Nexis Taxation Awards; was a winner in the 'Working Together' category at the Technology4Good awards; and was shortlisted for the Charity Times 'Cross-sector partnership of the year' and the Guardian's Social Enterprise Award.
Supporters of our work:
Many thanks to those who are funding our work: the Esmée Fairbairn Foundation | the Legal Education Foundation | City Bridge Trust | Trust for London | HMRC | The Access to Justice Foundation | The Baring Foundation.